Pure Promise Furniture Protection
---
---
OUR PROMISE
Pure Promise is a 5 year worry-free protection plan for your furniture
It covers stains, accidents, and structural damage to fabric, leather, and wood items
A Certified Service Technician responds to all incidents
Trained Professional will repair or replace damaged items
If you do not use your coverage, you get the full amount back in store credit
ACCIDENTAL COVERAGE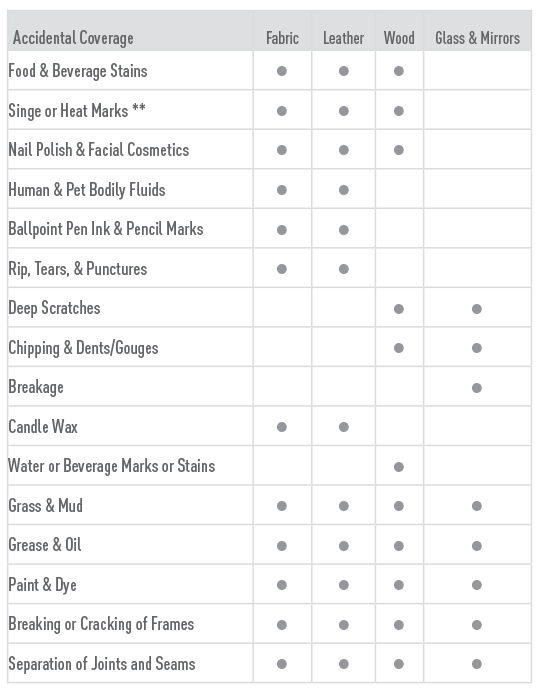 WHY PROTECTION?
The Most Common Accidents:
Rips and Tears on Fabric & Leather
Tools in back pocket
Keys
Kids Toys
Burns on Fabric and Leather
Cigarettes
Candles
Heaters
Punctures on Fabric & Leather
Keys
Pens/Pencils
Kids Toys
Scissors
Structural Damages
Frame Breakage/Separation
Joint Failure
Breakage of Glass and Mirrors
---
HOW TO GET COVERAGE?
Pure Promise can be added to your order during the checkout process.

It can also be aded at a later date prior to delivery by calling 732-647-2463 or use our live chat.
---
MAKE A CLAIM
Reach out within 15 days of discovery to make a claim