Give Your Growing Family the Home You Deserve
Adding new family members to a household is an exciting milestone for many people. But with that excitement comes the need to plan. Where will everyone sleep? Will everyone have enough space? Before you make the twins share a room or give grandpa a permanent spot on the pullout couch, read these tips to help you make sure your family has enough room to grow.
---
A Growing Family Means a Growing Home
---
FIND THE RIGHT FABRIC FOR YOUR LIFESTYLE
It's time to pick your new sofa but you keep getting caught up on material choice. For every lifestyle from young professionals to relationship experts, we're going to help you make the choice between leather and upholstery. When it comes to picking the material for your sofa, you should take some time to fully understand the options.
LEARN HOW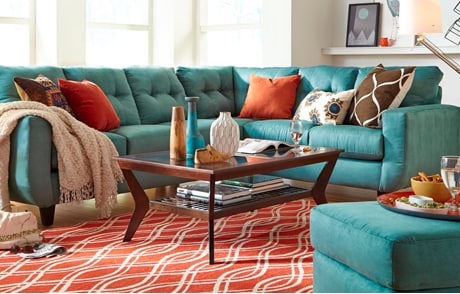 ---
HOW TO PROTECT FURNITURE AGAINST WEAR & TEAR
The furniture in your home is like a member of the family. The sofa will be there for so many movie nights, and the coffee table will serve snacks during every football game to come. You'd hate to see anything happen to your beloved furniture, so how do you protect it? We're going to give you some tips on how to keep your furniture damage-free through all of its memory-making years.
GET THE TIPS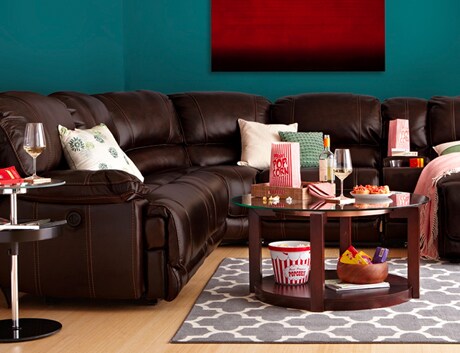 ---
5 SPACE-SAVING FURNITURE TIPS
Space is the one thing no one seems to have enough of. Everyone likes to maximize their space, but sometimes it gets tough when you factor in everything that needs to fit into a room. We're going to help you take full advantage of the square-footage you have without sacrificing your taste.
GET STARTED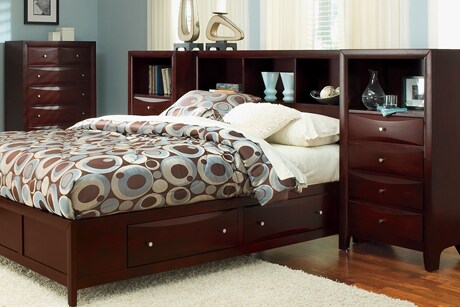 ---
Need More Inspiration For Your First Home?
Shop Our Curated Selections
---
You May Also Be Interested In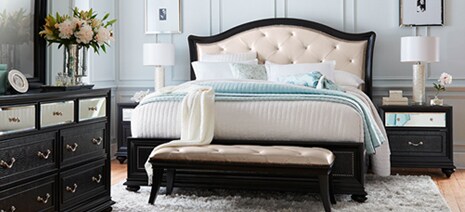 TOP 10 WAYS TO GET BETTER SLEEP
Sleep better, look younger, and feel more energetic than a golden retriever puppy! This isn't late-night TV trying to fool you with false advertising. You really can achieve these things. Try these top 10 tips from the Cleveland Clinic to make your dreams of a better night's rest come true.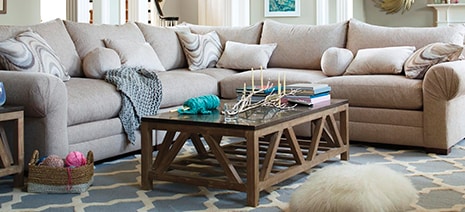 FURNITURE YOU SHOULD INVEST IN
We know that buying furniture can be a tedious process. You not only have to consider style and comfort, but you also have to decide where to splurge and where to save. We know that not every purchase can cost big bucks, but there are certain pieces that are worth loosening the purse strings for.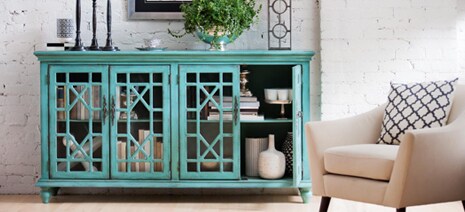 TOTAL ROOM MAKEOVER ON A BUDGET
If you're a fan of your larger pieces like the sofa and chairs, but need something that can bring life back into the space without having to spend big bucks or invest lots of time redoing the entire room, we can help. It's easy to refresh your décor on a budget by pairing small, vibrant accent pieces with the furniture you already have.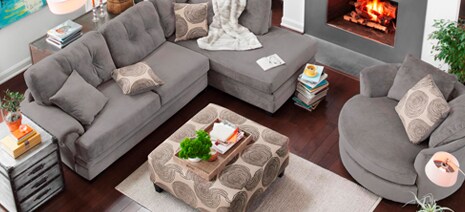 GET A FULLY FURNISHED LIVING ROOM FOR UNDER $1500
We're going to show you how to fully furnish a stylish living room for around $1,500. You'll be able to get a sectional, chair, coffee table, end table, and rug without having to pay an arm and a leg. The icing on the cake? Every piece is as high quality as it is trendy, so they'll last long past your next room redo.